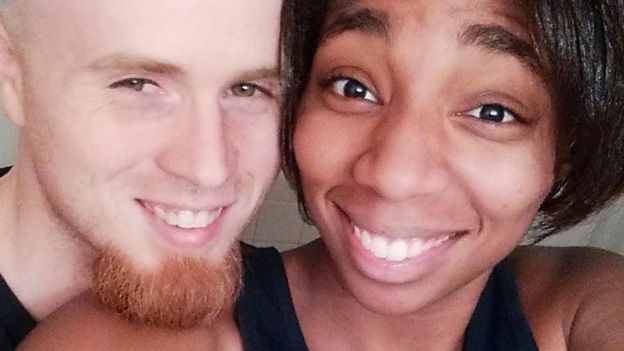 Danesha, 20, with her fiancee Jeffrey, 25

A mother in the United States has a record of having given birth to three sets of fraternal (not identical) twins in a little over two years.
Danesha Couch, 20, from Kansas City, gave birth to daughters Darla and Delanie on 17 June - just 26 months after her first set of twins were born.
All six babies, were said to be conceived without fertility drugs and delivered by caesarean section.
She gave birth to her first set of twins - sons Danarius and Desmond - on 13 April 2014. Desmond sadly died shortly afterwards because of a placental abruption.
Danesha was left devastated: "Losing a child hurts, and it's mentally damaging to anyone that has a heart.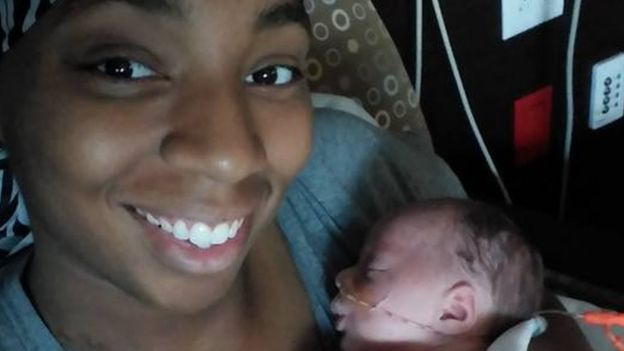 Danesha and her daughter Dalanie
A few months later, in late 2015, Jeffrey and Danesha received the news that Danesha was expecting twins for a third time.
The couple began making preparations for the new arrivals, selling both of their cars to buy what Jeffrey refers to as their 7-seater "van".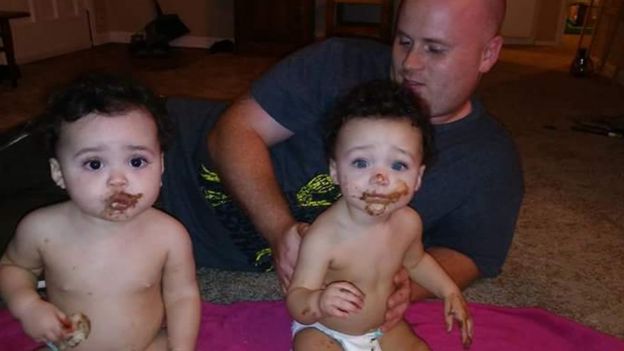 L-R: Twins Davina and Delilah, both one, and their father Jeffrey
And on 17 June this year Danesha gave birth to daughters Darla and Delanie.
So how are Danesha and Jeffrey finding life looking after their five healthy children, all of whom under the age of three?
Jeffrey is said to have taken on extra hours at work to help provide for the family while Danesha is on maternity leave.
What's the secret?