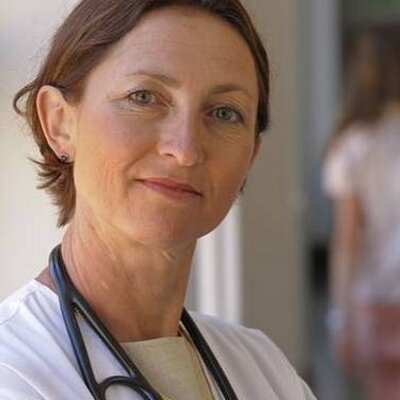 Gail-Bekker
Although it is one of the world's oldest diseases, tuberculosis is not currently on the decline. In fact, a recent World Health Organisation report found that the global TB epidemic is even larger than previously thought, revising the estimated global burden of TB upward for the second year in a row.
Experts at the TB 2016 in Durban, South Africa, note that the millennia-old disease sickened almost 10 million people last year alone, while it also claimed 1.5 million lives, despite being preventable, treatable and curable.
In recognition of the need for greater attention to the global TB epidemic, the International AIDS Society organised the TB2016, a two-day conference dedicated exclusively to this infectious disease immediately preceding AIDS 2016 in Durban, South Africa.
The researchers warn that people living with HIV are particularly susceptible to TB infection and to TB-related illness.
"We cannot win the fight against AIDS without also tackling TB," says the President-Elect of the International AIDS Society, Linda-Gail Bekker.
She warns, "Too often, TB and HIV team up against us, but with this conference, we are supporting a global movement to bring the TB and HIV responses together to defeat both epidemics.
"TB 2016 reminds us that the work before us will take place not only in laboratories, but also in health facilities and in the communities affected by these two devastating epidemics."
Commenting on the rapidly evolving science of TB prevention and treatment, Head of the University of Cape Town's Institute of Infectious Disease and Molecular Medicine, Valerie Mizrahi, says, "The TB2016 programme highlights the urgency of using the treatments and public health interventions we have today, as well as the need for new tools and approaches to tackle TB, drug-resistant TB, and the complex co-epidemic of TB and HIV."
She notes that recent scientific advances and a new global plan to end TB point to opportunities ahead. "But the challenges of a vastly under-resourced response, a lack of political urgency, and the growing threat of drug resistance must all be confronted head on if we are to reduce the global burden of TB," she submits.
Like many infectious diseases, TB is preventable, treatable, and curable, yet it has become the world's leading infectious killer, and the leading killer of people with HIV.
"The question is not whether we are able to do more, but rather whether we will make the fight against TB a global public health priority it must become. TB2016 is an important step forward in the effort to bring the needed scientific, financial, and political resources to bear against this global killer," the experts enthuse.
What is TB?
Tuberculosis is an air-borne infectious disease which, though preventable and curable, still afflicts millions of people globally, including Nigeria.
Specialist in TB at the Department of Medicine, Obafemi Awolowo University, Ile-Ife, Osun State, Dr. Greg Erhabor, explains that this disease most commonly affects the lungs and is transmitted from person to person via droplets from the throat and lungs of people with the active respiratory disease.
Describing its manifestation, Erhabor says, "The symptoms of active TB of the lungs are coughing, sometimes with sputum or blood, chest pains, weakness, weight loss, fever and night sweats."
He laments that though tuberculosis is treatable with a six-month course of antibiotics, delayed presentation and diagnosis, which are commonly associated with death, are some of the major problems that health care providers face.
"There is therefore a need for more awareness among patients and health care providers about tuberculosis," he enthuses.
So important is the need for awareness about this dreadful disease that experts canvass increased support for its detection, treatment and prevention.
But then, what are the complications of TB once the bacterium takes hold on the body? To start with, Erhabor notes that waiting a 'mere' four weeks before presenting for treatment puts the patient at huge risk.
"Worse still are the complications that develop as the disease ravages the body," says a consultant pulmonologist, Dr. Olufemi Oduwole.
Indeed, another consultant pulmonologist, Dr. Olayemi Awopeju, warns that without treatment, tuberculosis can be fatal.
"Untreated active disease typically affects your lungs, but it can spread to other parts of the body through your bloodstream."
Symptoms of TB
Lack of appetite and weight loss, high temperature (fever), night sweats, extreme tiredness or fatigue, persistent cough that lasts more than three weeks and usually brings up phlegm, which may be bloody, breathlessness that gradually gets worse, persistently swollen glands
Abdominal (tummy) pain, pain and loss of movement in an affected bone or joint, confusion ,persistent headache, seizures (fits).
The Director General of NACA, Prof. John Idoko affirms the need to review the status of African governments' investment in the various national HIV/AIDS, TB and Other Related Infectious Diseases responses; and subsequently adopt a set of actions to enhance the continent's response and effort at reversing the impact of these diseases by ensuring universal access to services and strengthened health systems.
Source: The Punch