The Police Louisiana in State confirmed that three officers were killed and three others were injured with a rifle by a suspect clad in all black around 8.40am (2.40pm BST) local time on 17 July in Baton Rouge.
Police said that they believe the shooter responsible for the deaths was shot and killed.
The shooting occurred on Airline Highway near Old Hammond Highway, according to the East Baton Rouge Sheriff's office (EBRSO). The suspect was from Missouri and was affiliated with an anti-government group called the New Freedom Group, the Wall Street Journal reported.
Officials said the suspect, who was reportedly black, was killed during a shootout with police.
Officials revealed that two of the slain officers belonged to the Baton Rouge Police Department and the other officer killed was part of the East Baton Rouge Sheriff's Office. The two Baton Rouge PD officers killed were a 41-year-old with one year of service and a 32-year-old with 10 years of service; the EBRSO deputy was 45-years-old. All three were married.
The 45-year-old has been identified as Montrell Jackson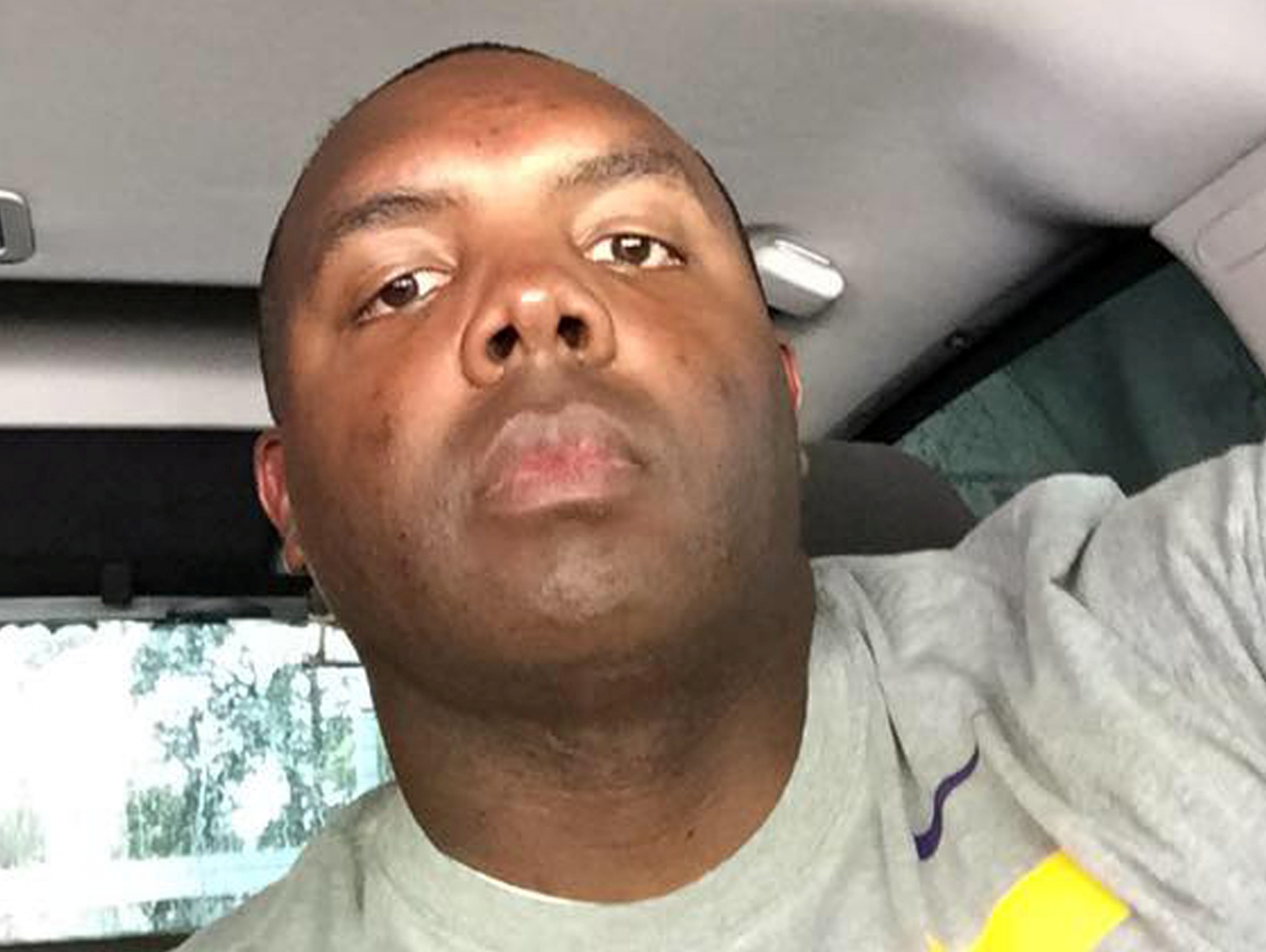 Montrell Jackson, 45
10 days before he lost his life, he shared his thoughts as a policeman serving in Baton Rouge on his Facebook page.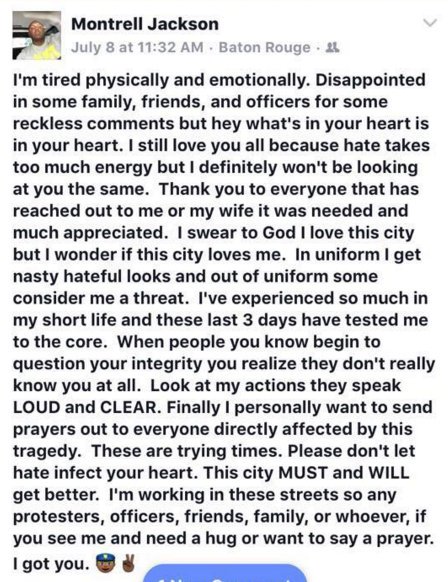 Awww!
The Baton Rouge gunman who shot six police officers, killing three of them, has been identified by authorities as Gavin Eugene Long of Kansas City, Missouri. He had an active social media presence and used his podcast, "Convos With Cosmo," to discussed topics ranging from nutrition to the government.
Long was a US Marine Corps veteran from August 2005 to August 2010 . He served in Iraq between 2008 and 2009 and held the rank of sergeant and earned several awards including: Marine Corps Good Conduct Medal, Iraq Campaign Medal, Global War on Terrorism Service Medal, and others.
He was given an honourable discharge in 2010.
The 29-year-old, who died in a shootout with police, visited Dallas, Texas last week and praised shooter Micah Johnson for killing five officers. On 13 July, Long took to Twitter to proclaim that bloodshed was the only way to win over oppression. "Violence is not THE answer (its a answer), but at what point do you stand up so that your people don't become the Native Americans ... EXTINCT?" he tweeted.
Hmmm, what a mentality...