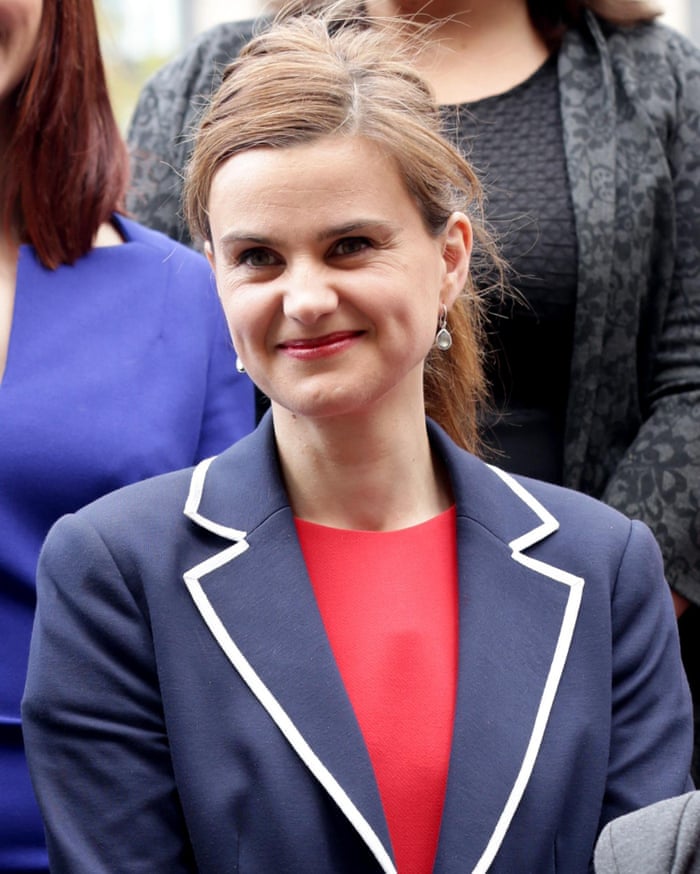 Jo Cox
The people of Batley and Spen have turned out in their thousands to pay their respects to the MP Jo Cox, who was murdered outside an advice surgery last month.
As the hearse carrying Cox's wicker coffin reached Heckmondwike, where Cox grew up in West Yorkshire, children from a primary school threw white roses at the car. The MP had visited Norristhorpe junior and infant school at the start of the year after hearing that its choir had performed at the Royal Albert Hall in London.
The choir sang at the memorial for Cox in Batley last month on what would have been her 42nd birthday, performing Love Shines A Light and Ain't No Mountain High Enough.
Someone had attached a poster to lamp posts and traffic lights, with a drawing of Cox protected in a plastic wallet. "Today I pledge to #LoveLikeJo" read the message, alongside a quote from her maiden speech: "Far more unites us than divides us."
On the morning of the funeral, her husband, Brendan Cox wrote about the mass killing in Nice, France, on Twitter.
"Jo wld ask us not 2 fight hate with hate but draw together 2 drain the swamp that extremism breeds in.Thinking of all victims of hatred 2day", he tweeted.