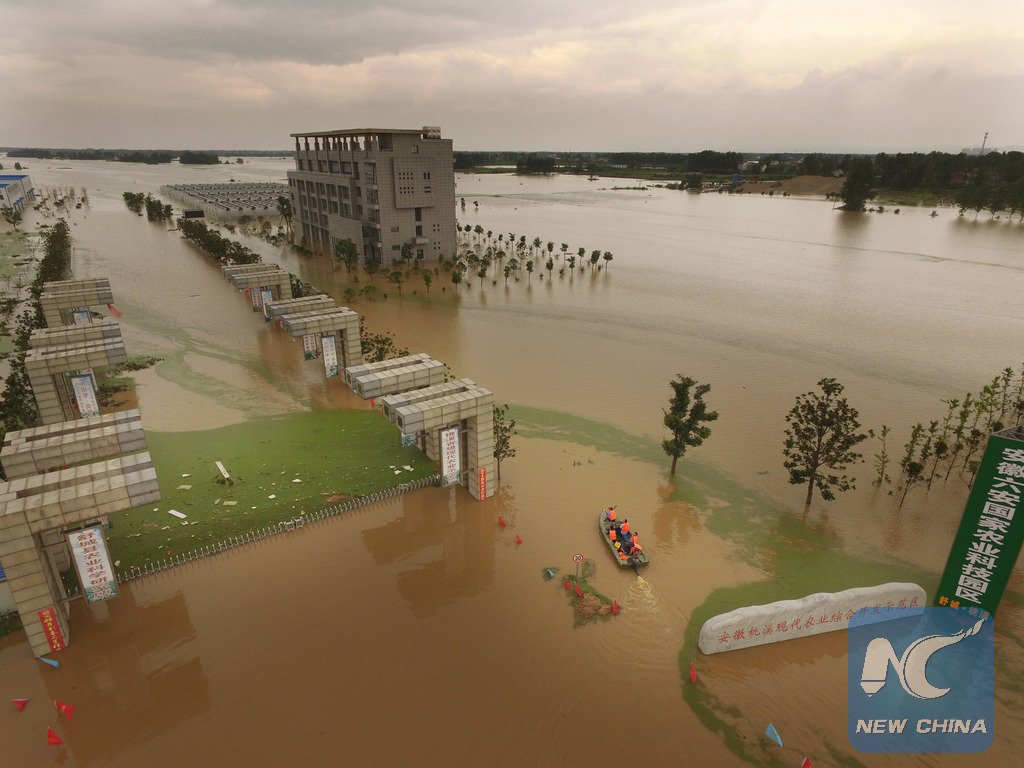 Heavy rain has killed 93 people in 11 Chinese provincial regions in four days, leaving another 19 missing.
according to New China, continuous rainfall since June 30 has destroyed 22,000 houses and forced 726,000 to relocate in provinces including Jiangsu, Hubei, Henan and Sichuan, the Ministry of Civil Affairs said Monday.
Floods have also damaged crops, roads, telecommunication and electricity facilities, stopping traffic and delaying trains in some regions, it said.
Authorities estimated an economic loss of 20.43 billion yuan (3 billion U.S. dollars).
In the worst-hit Hubei Province, torrential rain has affected 9.57 million residents in 79 counties and districts, leaving 38 people dead and 17 missing.
By 5 p.m., 308,900 people have been evacuated and of all, 234,900 need emergency living assistance, local authorities said.
In the middle and lower reaches of the Yangtze River, water in 43 rivers has exceeded the warning levels and authorities have sent workers to patrol the river dykes, said Chen Guiya, an official with the Yangtze River Water Resources Commission.